| | | |
| --- | --- | --- |
| EB6DCE-IX, EB15DCE-IX | EB35EDE-IX, EB60EDE-IX | EB150FEG-IX |
Economy EB Thanks to their rugged construction, high degree of overload protection and side-impact protection, these scales are ideal for use in industrial settings. All feature a backlit display, which ensures error-free operation. In addition, a special, optimally combined mechatronic system consisting of Sartorius strain gauges, an A/D converter and interference compensation provides for reliable weighing results with a display resolution of 30,000 digits. And if you need quick weight readouts, Sartorius SPEED UP technology delivers results in no time.
More Explosion Proof Scales
Intrinsically safe industrial scale with DMS technology. Thanks to their rugged construction, high overload protection and side-impact protection, these scales are ideal for industrial applications. The backlit display allows error-free operation. SPEED UP technology ensures super fast weighing.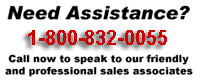 Europae(ATEX): II 2 G EEx ib IIC T4
USA/CND (FM/CSA): CLI, DIV 1, GP A, B, C, D, T4
The power supply for this scales series has to be ordered separately! (please see accessories)
Scales in this series are available with the following applications that can be selected by menu code: Counting, mass unit conversion by toggling, weighing in percent (absolute readout or difference ? with automatic taring function), second tare memory, 1-l standard formula calculation, totalizing, toggling between gross/net values, and averaging.
An RS-232C data interface (for printer/PC) comes standard. The power supply must always be ordered separately ? models for use within or outside hazardous areas and for specific countries are available (please refer to the typical scale configuration and accessories).
Intrinsically safe
SPEED UP technology: super fast stability within approx. 0.5 sec
Weighing range from 0.1 g to 150 kg
Excellent price/performance ratio
Rugged
PolyRange structure
An RS232 interface port is standard
Note that the power supply all EN-x Series IS NOT INCLUDED and you must purchase separately either the YPS02-ZKR Safe area power supply or the YPS02-XUR Hazardous area power supply (requires installation by a licensed electrician).
Model
EB15DCE-IX
EB35EDE-IX
EB60EDE-IX
EB60FEG-IX
Capacity x Readability
7.5 kg x 0.2g
15 kg x 0.5g
17.5 kg x 0.5g
35 kg x 1g
30 kg x 1g
60 kg x 2g
30 kg x 1g
60 kg x 2g
16.5 x 0.0005 lb
33 x 0.001 lb
38.5 x 0.001 lb
77 x 0.002 lb
66 x 0.002 lb
132 x 0.005 lb
66 x 0.002 lb
132 x 0.005 lb
Repeatability ±
0.5g
1g
2g
2g
Linearity ±
1 g
2 g
4 g
4 g
Platform Size
12.6" x 9.4"
15.7" x 11.8"
15.7" x 11.8"
19.7" x 15.7"
IP54
IP54
IP54
IP54
Applications
Counting, % Weighing, Unit Toggle, Preset Tare, Statistics w/YDP03-0CE, Animal Weighing, Calculation, Net-Total
Data interface
RS-232C
Dimensions (in millimeters)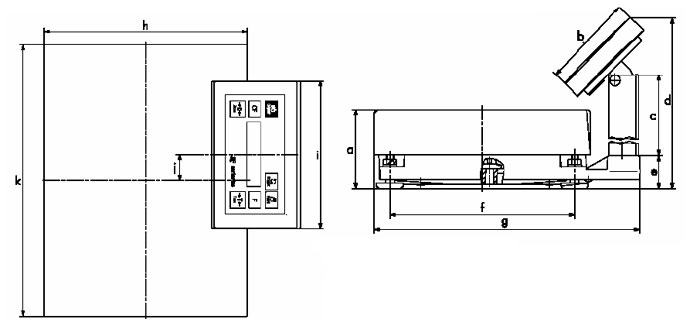 | Model | EB6DCE-IX | EB15DCE-IX | EB35EDE-IX | EB60EDE-IX | EB60FEG-IX | EB150FEG-IX |
| --- | --- | --- | --- | --- | --- | --- |
| a | min.88 | min.88 | min.90 | min.90 | min.96 | min.96 |
| b | 103 | 103 | 103 | 103 | 103 | 103 |
| c | 325 | 325 | 500 | 500 | 750 | 750 |
| d | 425 | 425 | 600 | 600 | 839 | 839 |
| e | 37 | 37 | 37 | 37 | 26 | 26 |
| f | 205 | 205 | 265 | 265 | 343 | 343 |
| g | 295 | 295 | 355 | 355 | 465 | 465 |
| h | 240 | 240 | 300 | 300 | 400 | 400 |
| i | 174 | 174 | 174 | 174 | 174 | 174 |
| j | 30 | 30 | 60 | 60 | - | - |
| k | 320 | 320 | 400 | 400 | 500 | 500 |